Four Start-Ups from Groninger are nominated for the "Academic Start-Up competition 2019". Under them are 2 Carduso Capital participations CC Diagnostics and EV Biotech.
Together with 24 other nominees they will battle for a place in the top 10 of this prestigious competition under the most promising scientific innovations in The Netherlands.
The Academic Startup Competition is a initiative of VSNU, de Netherlands Academy of Technology and Innovation (AcTI) and StartupDelta. The elected companies will battle in a final on May 14. A jury will select the final 10 to present there innovative start-up on the Global Entrepeneurship Summit (GES) on June 4 and 5th in The Hague to a World-audience.
CC Diagnostics is developing a unique test kit for detection of early stage cervical cancer. Cervical cancer is a worldwide problem, but in population-based screening programs the incidence of cervical cancers has decreased significantly in the last decades. With regular screening, the early precancerous changes in cervical cells can be detected and treated, and consequently preventing the development of cervical cancer. After the R&D and test phase; it is foreseen that the CC Diagnostic technology will become available in 2022 in Europe.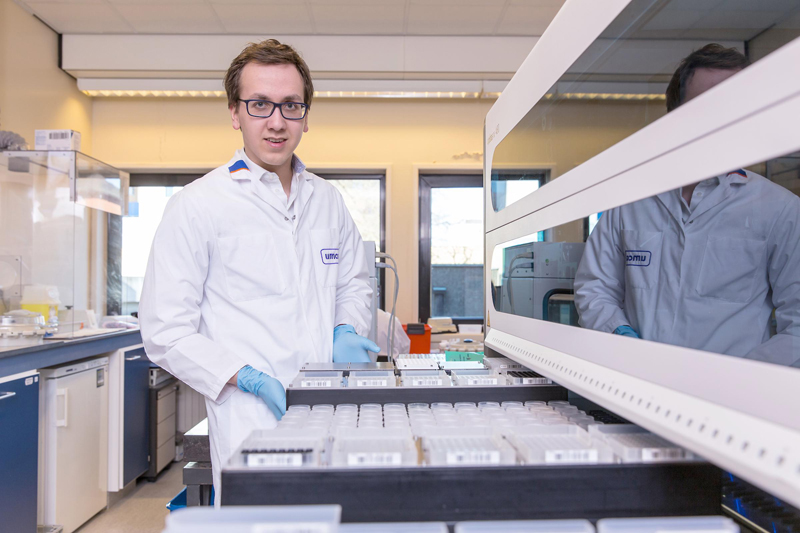 EV Biotech creates microorganisms that effectively produce high value chemical compounds in a biological fashion. These organisms will be used for industrial scale production of these chemicals. The method EV Biotech uses to create their cell factories is revolutionary to the field. EV Biotech has created a digital laboratory to test all cell possibilities in advance, limiting time, waste, expenses and carbon footprint. A green and biological way to produce molecules used in Fragrance, Flavour, Pharma, Plastic, Agricultural and Fuel industries.