Carduso Capital invests in Groningen startup Ivy Medical to develop a wearable "next generation" infusion pump.
The importance of patient's mobility has been receiving a lot of attention in recent years. Movement accelerates the recovery of patients after being admitted to the hospital. Unfortunately, patients' freedom of movement during IV-therapy is hindered by the well-known infusion pole. Ivy Medical offers a solution that tackles this problem.
With the help of an NWO Take-off grant, Ivy Medical was able to research and develop the technology for a new pumping mechanism. Furthermore, Ivy Medical identified several opportunities to improve the current standard of infusion therapy.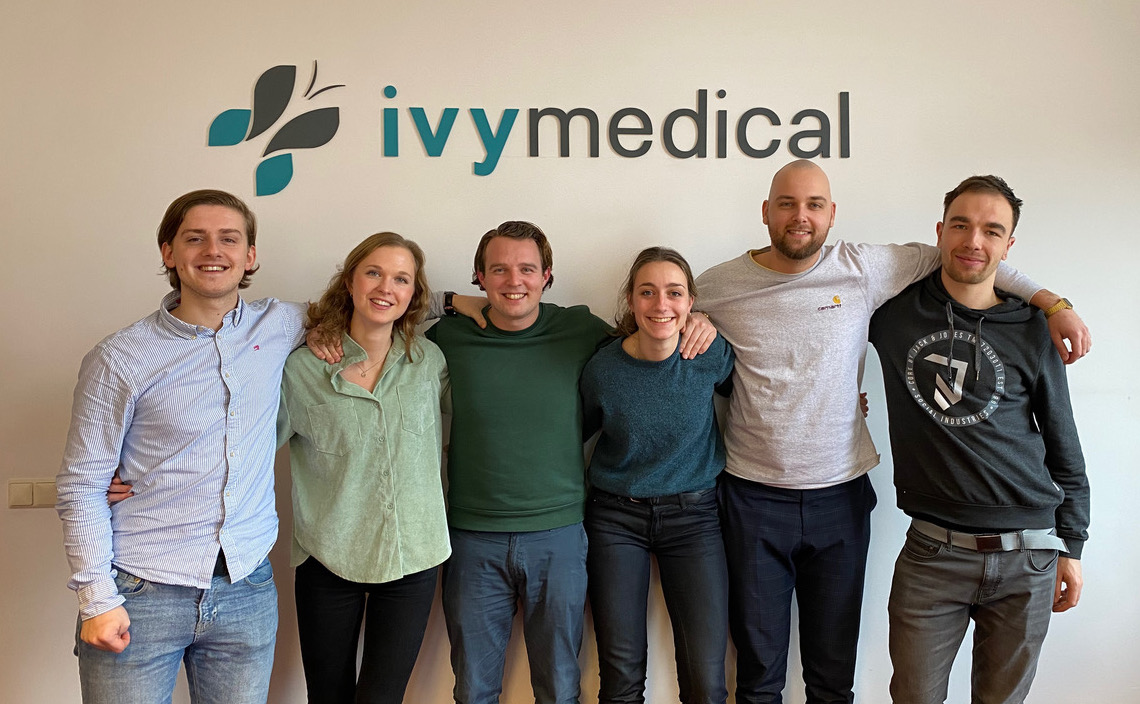 Ivy Medical develops a new, multifunctional infusion pump called the "Ivy One". With the Ivy One, patients no longer have to walk with the infusion pole through corridors, crossing thresholds, and struggle themselves into elevators. The Ivy One can be worn as a shoulder bag, offering high wearing comfort and optimal flexibility during infusion therapy. The Ivy One does not require a drip chamber and can, therefore, operate regardless of its position, whether the patient is walking, sitting or lying down. Less time will be required for the pump to setup and, in addition, fewer alarms are generated, resulting in freedom of movement for patients, an additional cost saving for hospitals and less working pressure for the nursing staff.
With the investment of Carduso Capital, and the support of an Innovation credit, Ivy Medical can further develop Ivy One. After preparation for production the Ivy One is planned to be available to the market in 2022.
_________________________________________________________________
More information can be found at:
www.ivymedical.nl
www.cardusocapital.com
For more information please contact:
Ivy Medical:  Melcher Frankema, (+31) 6-2665 7582 or send an email to: melcher@ivymedical.nl
Carduso Capital: Robert Polano, (+31) 6-1892 7553 or send an email to: robert.polano@cardusocapital.com