VRelax combats the consequences of Covid-19 by reducing stress with Virtual Reality.
VRelax B.V. joins forces with Carduso Capital B.V. and Triade Investments.
VRelax has found the right investors in Carduso Capital and Triade Investments to further empower care-professionals to reduce stress, burnout and pain within the health sector using Virtual Reality. VRelax offers a solution to the increasing demand for help for remedies against these health complaints.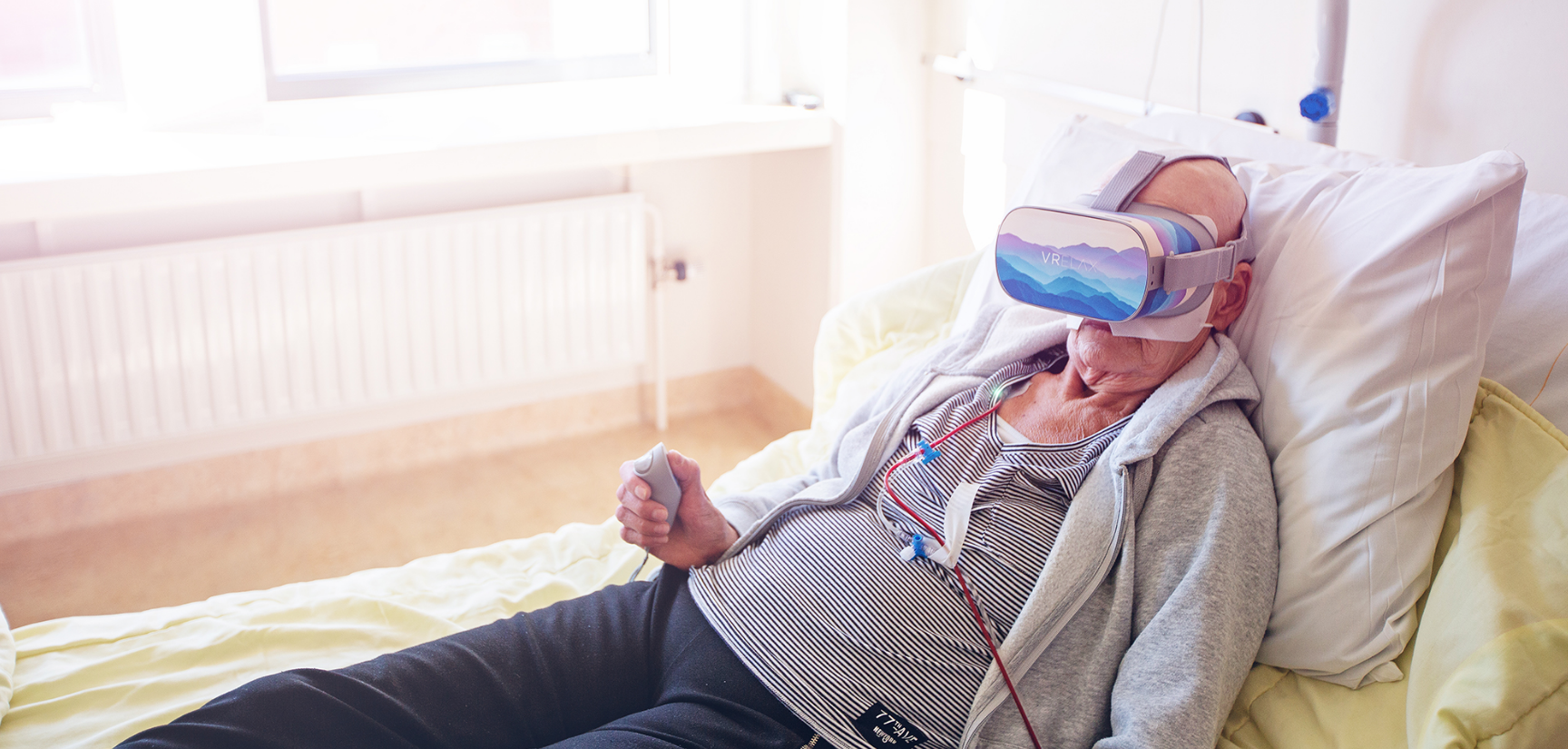 The number of people suffering from stress in our society grows every year, increasing the costs in healthcare and our society. In addition, the influx of patients puts increasing pressure on healthcare professionals. This changing healthcare landscape therefore offers opportunities for solutions that fit in with this, such as VRelax.
The scientifically validated app was developed together with patients and the University Medical Center Groningen. It offers a wide range of interactive Virtual Reality worlds and exercises. The controlled distraction of stress, pain and worry gives patients the opportunity to recharge mentally without effort.
With the help of Carduso Capital and Triade Investments, VRelax can make use of more knowledge, expertise and a wider network. With the increased clout, VRelax wants to conquer a prominent place in healthcare in the field of stress reduction by means of Virtual Reality.
VRelax focuses on clients within mental healthcare, hospitals, general practitioners, nursing homes and occupational health and safety services. Together with these institutions VRelax is working on the implementation of Virtual Reality on the work floor. VRelax therefore continues to invest in research and product improvement in order to connect with the healthcare of tomorrow.
---
More information can be found at:
Free to use image material can be found here: www.vrelax.com/pers/
For more information please contact:
---
ABOUT VRELAX
VRelax is a scientifically validated app developed together with patients and professionals. It helps people with stress, pain and burn-out complaints by using Virtual Reality to reduce these complaints. The VRelax dashboard offers healthcare professionals direct insight into the effects of VRelax, and the GRIP monitoring function enables professionals to explore virtual worlds together with the patient. The healthcare sector is changing rapidly and VRelax is moving along. In combination with strong collaborations, this all-in-one solution fits in perfectly with the care of tomorrow.
Promotional video: https://vimeo.com/410534849